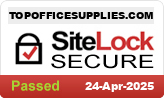 Product Details Office Professional Plus 2021:
It is a one-time purchase for 1 PC that includes: Word, Excel, PowerPoint, OneNote, and Outlook, plus Publisher and Access
Office Professional Plus 2021 is a premium productivity suite that includes all the essential applications for efficient work. It offers a comprehensive set of tools, including Word, Excel, PowerPoint, Outlook, Access, and Publisher, to help you create, collaborate, and communicate effectively. With advanced features like improved ink functionality, data analysis tools, enhanced presentation capabilities, efficient email management, and professional layout design options, Office Professional Plus 2021 is designed to elevate your productivity and deliver high-quality results. It provides a seamless and integrated experience, empowering professionals to accomplish their tasks with ease.
Features Office Professional Plus 2021:
---
Microsoft Word 2021:
Enhance your document creation experience with Microsoft Word 2021. This updated word processing software offers an array of new features to streamline your writing process and boost productivity.
• Quick Access: Easily locate and utilize various features with the "Tell me" bar and Quick Access Toolbar.
• Improved Dark Mode: Enjoy a more comfortable reading experience with a darkened screen and the option to enter Focus mode.
• Enhanced Read Aloud: Benefit from high-quality text-to-speech voices for better document comprehension, including compatibility with Line Focus in Immersive Reader.
• Inline Comments: Experience modern and contextual commenting with inline comments and the ability to use @mentions.
• Webpage Conversion: Transform your documents into webpages effortlessly using Microsoft Sway, with customizable layouts and animations.
Microsoft Excel 2021:
Take your data analysis skills to new heights with Microsoft Excel 2021. Packed with powerful features, this spreadsheet application empowers users to make informed decisions based on robust data insights.
• Data Analysis: Analyze information quickly and easily, empowering users from various backgrounds to make data-driven decisions.
• New Functions: Leverage the power of newly introduced functions, such as LET() and XLOOKUP(), to manipulate and work with data more efficiently.
• Performance Improvements: Experience enhanced stability and faster speed for calculation and navigation, ensuring smooth handling of large datasets.
Microsoft PowerPoint 2021:
Unleash your creativity and captivate your audience with Microsoft PowerPoint 2021. This presentation software offers an array of features to help you create engaging and impactful presentations.
• Creative Flexibility: Let your imagination run wild with tools, animations, and transitions to make your presentations visually stunning and professional.
• Icon and 3D Model Insertion: Stand out from the crowd with an expanded library of SVG icons and 3D models, elevating the visual appeal of your slides.
• Narration Recording: Add a personal touch to your presentations by recording narration directly within PowerPoint, eliminating the need for external recording tools.
Microsoft Outlook 2021:
Streamline your email management and stay organized with Microsoft Outlook 2021. This email client offers enhanced features for formatting, contacts, and attachments.
• Focused Inbox: Prioritize important emails and avoid getting lost in casual conversations and junk mail.
• Professional Messaging: Send polished and efficient emails with integrated grammar and spell checkers, formatting options, and advanced features like signatures and attachments.
• Calendar Integration: Seamlessly manage your schedule, plan meetings, and sync schedules with others using Outlook's detailed calendar.
Microsoft Access 2021 (PC only)
Ensure accurate and efficient data management with Microsoft Access 2021. Designed for reliable business reporting, Access prevents errors and provides seamless integration with other applications.
• Robust Data Storage: Access stores data in its proprietary format based on the Access Jet Engine, ensuring accurate and secure record-keeping.
• Integration and Efficiency: Import or link data from other applications, eliminating manual data entry and enhancing workflow integration.